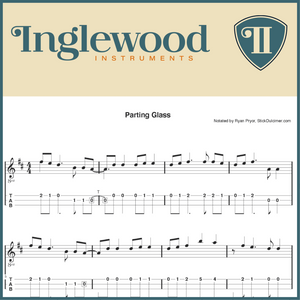 A song for the ages.

Since this lesson video was for melody only, we've made the TAB melody available.
Because there are so many ways to interpret and arrange a song like this, please take this TAB, internalize the notes, and then reference any number of versions from other musicians for thoughts on how to phrase it. Some musicians choose to harmonize (root) it in a minor key, others major, so see what you think, then make it your own! Here are some of our favorite takes:

The music notation is in D, but if you follow the TAB it will work on any tuning (GDG, etc). But don't forget we have the Free Dulcimer Key Change Guide.

And if you haven't seen them, we have an ever-growing set of other Dulcimer TABs Song Guides! Check them out.