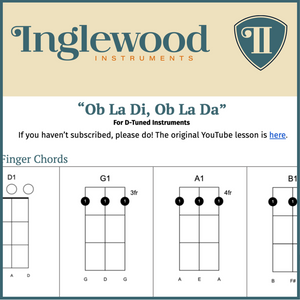 BEATLES DULCIMER TIME!!

The trickiest part of this song might be the "boom chick" feel of the right hand. In the recording, Paul McCartney put a very motion-full bass part (as he's prone to do, and thank you Paul), but it drives that beat.

Check out our Complete stick dulcimer guitar chords, and enjoy the complete lesson video.
This version is for D-Tuned stick dulcimer guitars. If you'd like to play it in another key, check out the Free Dulcimer Key Change Guide.

And if you haven't seen them, we have an ever-growing set of other Dulcimer TABs Song Guides! Check them out.