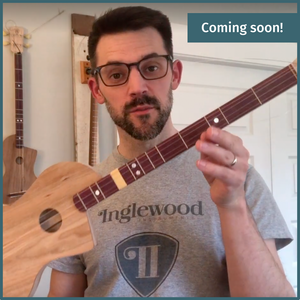 WHY NOT JOIN OUR WAITLIST?
The River Dulcimer Model 1 is coming soon!
As of February of 2022, it's been a year in the making and nearly complete. Rare and fun woods are off to the processors to be milled into the necessary parts to bring some exquisite instruments to life.
Follow the progress on the Why Inglewood Instruments page, where I'll be adding to the timeline as we get closer to launch.
A Little More FYIs
I've been learning how to fret and glue the early prototypes. You can expect that a few will be wall pieces in the background of my videos, and a few might make it to the website as factory seconds (because, hey, I'm still learning how to do this ;-) but already we're cutting new woods and honing the shaping of the neck. I anticipate when you first hold an Inglewood Instruments dulcimer guitar it will be a markedly different experience, and you'll appreciate the process and attention to detail I've deeply enjoyed taking on this project.
More progress shots and updates to come, so keep following along, and don't forget to Join the Pre-Order Waitlist so you can be first in line as these begin to be available for purchase in mid-2022!